Overwhelmed Dealing With
Your Health Limitations?
Our "5-Steps to Health"
Program Is Your Solution
For over 24 years, Dr. Simon Agger has been helping people just like you
rediscover the joy of living a fuller life.

During your first appointment, you will be guided through a detailed deep dive into your health challenges. We will perform a complete evaluation to identify the underlying causes of your pain, inflammation and injury. This will begin to reveal your path back to health. 

Dr. Agger is committed to finding the solutions to unlock the issues that are keeping you from healing. His 24 years of clinical experience help create your precision plan for healing. Most patients start feeling better quickly,
and find long-lasting relief.

We take pride in helping our patients achieve their health goals. Our 5-Steps to Health take you from symptoms to healing, and on to a healthy supportive balance. Our programs are dynamic and designed to adjust to your goals every step of the way. 
Here's where we start: Get Your Plan
Schedule Your Appointment
It's simple to make an appointment
with Dr. Agger, either in clinic
or via telemedicine.
236-1304 CLICK TO CALL
Follow Our Customized Plan
We will be with you every step of the way so you can get the best results. Your program will be clear, effective, and wholistic. 
It is exciting to let go of your health limitations, feel fantastic again, and recover a full and complete life. 
Dr. Agger's 5-Steps to Health Process
Our goal is to help you identify and treat the root causes of pain, inflammation and injury. We want to help you fully participate in life and improve your health, without unnecessary drugs or surgery.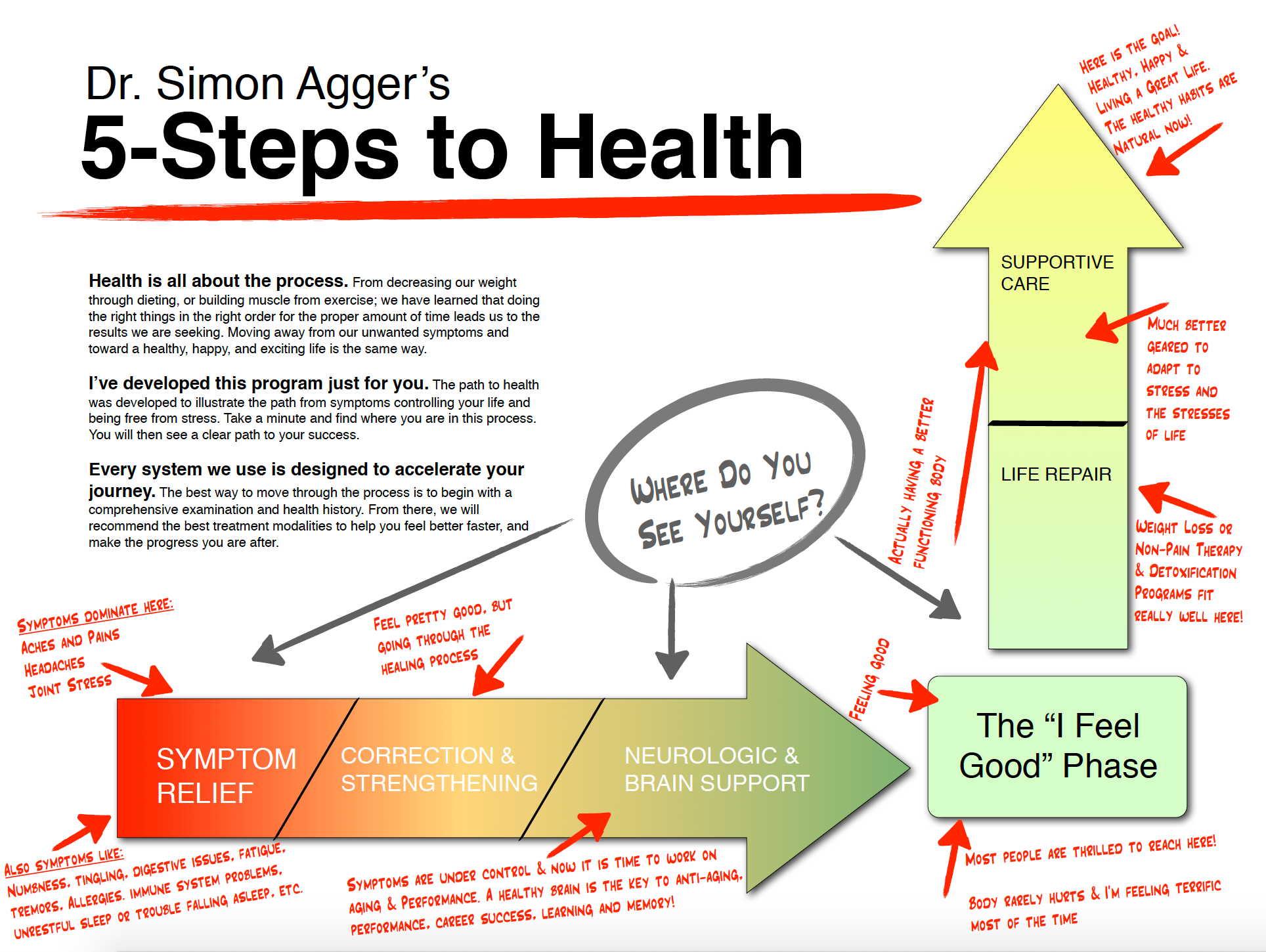 What's Another Day of Waiting Costing You? 
How long do you want to spend hoping for a solution? 
How much life are you missing out on? 
Are you tired of guessing how to recover? 
CONTACT US
Agger Chiropractic & Nutrition Clinic
Fax 503-236-3182
2705 E. Burnside St. Suite 100
Portland, OR 97214
Located in the historic Burnside Trolley Building, just W of the Laurelhurst Theatre.
CLINIC HOURS
Monday          9.00 - 1.00pm
                         2.00 - 5.30pm
Tuesday          9.00 - 1.00 pm
Wednesday    9.00 - 1.00pm
                          2.00 -  5.30pm 
Thursday        9.00 - 1.00pm
                          2.00 - 5.30pm